So you want to learn more about the Israeli-Palestinian conflict. Welcome. Here's a crowd-sourced guide from Team Alma to get you started. This whole list is shoppable on Bookshop, a platform supporting local bookstores.
Before we dive in, a quick reminder: No history is unbiased. All historians write with a bias. So we'll also be including the biography of the writer — this does not diminish what they write, but adds an important context.
Also! Don't just read one book. Read as many perspectives as you can. Read Palestinians, read Israelis, read Jews, read Arabs, read Muslims. Read feminist scholars and geographers and historians. Basically, dear Alma readers: Read it all.
1. One Palestine, Complete: Jews and Arabs Under the British Mandate by Tom Segev
There's no easy place to start with the history of Israel and Palestine, but one clear period begins with the British Mandate of Palestine and the Balfour Declaration in 1917. In Tom Segev's book, he explores the period before the establishment of the state of Israel.
Segev is an Israeli "new historian," a term for Israeli historians who challenge traditional narratives of Israeli history.
2. The Iron Cage by Rashid Khalidi
This book goes over the history of Palestinian nationalism and why Palestinians have failed to achieve an independent state. Like Segev, Khalidi uses the start of the mandate period. "Rashid Khalidi's engrossing narrative of this torturous history offers much-needed perspective for anyone concerned about peace in the Middle East." Also check out "Palestinian Identity: The Construction of Modern National Consciousness" and "The Hundred Years War on Palestine: A History of Settler Colonialism and Resistance, 1917–2017."
Khalidi is an American-born Palestinian historian; he comes from one of Jerusalem's "most distinguished families."
3. Righteous Victims: A History of the Zionist-Arab Conflict, 1881-1998 by Benny Morris
"Benny Morris explodes the myths cherished by both sides to present an epic history of Zionist-Arab relations over the past 120 years." Also check out Morris's "The Birth of the Palestinian Refugee Problem," how Palestinians were displaced from their homes in 1948.
Morris identifies as Zionist, and he is an Israeli historian also part of that "new historians" group we discussed above. He was born in 1948 on kibbutz Ein HaHoresh.
4. An Oral History of the Palestinian Nakba edited by Nahla Abdo and Nur Masalha
"Drawing together Palestinian accounts from 1948 with those of the present day, the book confronts the idea of the Nakba as an event consigned to the past, instead revealing it to be an ongoing process aimed at the erasure of Palestinian memory and history." Also check out Masalha's other books, like "The Palestine Nakba: Decolonising History, Narrating the Subaltern, Reclaiming Memory."
Nur-eldeen (Nur) Masalha is a Palestinian historian and writer. He is co-founder and editor of the Journal of Holy Land and Palestine Studies. Masalha was born in Galilee, Israel, and currently teaches at the University of London. Nahla Abdo is an Arab feminist activist and sociologist "researching the binary state characteristic of settler colonialism and indigenousness, focusing on North America and Israel/Palestine." She teaches at the University of Carleton in Canada.
5. The Crisis of Zionism by Peter Beinart
"Beinart lays out in chilling detail the looming danger to Israeli democracy and the American Jewish establishment's refusal to confront it." Largely focusing on American Jews, it dives into the relationship between that community and Israel.
Beinart is an American Jewish journalist and current editor-at-large at Jewish Currents, where he recently wrote "Teshuvah: A Jewish Case for Palestinian Refugee Return."
6. Six Days of War: June 1967 and the Making of the Modern Middle East by Michael B. Oren
Something discussed often in the current conflict is a return to "67 borders," referring to borders pre-the 1967 war. But what was the Six Day War in 1967? Why was it so significant? This book by American-Israeli historian and later-in-life politician Michael B. Oren dives into the conflict.
Oren is an American Jew who emigrated to Israel in 1979, served in the Israel Defense Forces, was the Israeli ambassador to the U.S. from 2009 to 2013, and elected to the Knesset (Israeli parliament) from 2015 to 2019.
7. City on a Hilltop: American Jews and the Israeli Settler Movement by Sara Yael Hirschorn
After the Six Day War of 1967, more than 60,000 Jewish Americans have settled in territories captured by Israel during the war, and make up about 15% of the settler population today. Understanding their motives is part of understanding the settler movement at large.
Dr. Hirschhorn is currently an Israeli/Jewish Studies professor at Northwestern University. Her expertise focuses on Diaspora-Israel relations, the Arab-Israeli conflict, and the Israeli ultra-nationalist movement.
8. Hollow Land: Israel's Architecture of Occupation by Eyal Weizman
"From the tunnels of Gaza to the militarized airspace of the Occupied Territories, Eyal Weizman unravels Israel's mechanisms of control and its transformation of Palestinian homes into a war zone under constant surveillance."
Weizman is a British Israeli architect and currently the Director of Forensic Architecture at Goldsmiths, University of London. He was born in Haifa, Israel, and now lives in London. He's served on the board of the Israeli human rights organization B'Tselem.
9. Sacred Landscape: The Buried History of the Holy Land Since 1948 by Meron Benvenisti
"Benvenisti first discusses the process by which new Hebrew nomenclature replaced the Arabic names of more than 9,000 natural features, villages, and ruins in Eretz Israel/Palestine (his name for the Holy Land, thereby defining it as a land of Jews and Arabs). He then explains how the Arab landscape has been transformed through war, destruction, and expulsion into a flourishing Jewish homeland accommodating millions of immigrants."
Benvenisti was an Israeli political scientist and the deputy mayor of Jerusalem from 1971 to 1978.
10. Killing a King: The Assassination of Yitzhak Rabin and the Remaking of Israel by Dan Ephron
The assassination of Israeli Prime Minister Yitzhak Rabin by a Jewish ultranationalist in 1995 changed the course of Israeli history, likely derailing the peace initiatives that began in 1994 with the signing of the Oslo Accords. "Ephron relates the parallel stories of Rabin and his stalker, Yigal Amir, over the two years leading up to the assassination, as one of them planned political deals he hoped would lead to peace, and the other plotted murder."
Ephron is the executive editor for news and podcasts at Foreign Policy. Before FP, he spent 13 years at Newsweek, where he served as Jerusalem bureau chief, deputy Washington bureau chief, and national security correspondent.
11. The Movement and the Middle East: How the Arab-Israeli Conflict Divided the American Left by Michael R. Fischbach
The Arab-Israeli and Palestinian-Israeli conflict was a "serious problem" for the American Left in the 1960s. Fischbach dives into this period and how leftists in America understood the conflict. It is "the first assessment of the controversial and ultimately debilitating role of the Arab-Israeli conflict among left-wing activists during a turbulent period of American history." Also check out his book "Black Power and Palestine: Transnational Countries of Color."
Fischbach is a professor of history at Randolph-Macon College in Virginia. He specializes in the history of the modern Middle East, especially that of Palestine, Israel, Jordan and the Arab-Israeli conflict.
12. In This Place Together: A Palestinian's Journey to Collective Liberation by Penina Eilberg-Schwartz and Sulaiman Khatib
As a Palestinian youth, Sulaiman Khatib stabbed an Israeli soldier as he was resisting the occupation; he was imprisoned at the age of 14 and released at 25. Penina Eilberg-Schwartz is an American Jew who has long been in conversation with Khatib. "A narrative meditation on joint nonviolence, opening a window to the questions of power, multiple narratives, and imagination that touch on struggles for justice everywhere."
Sulaiman Khatib is co-director and co-founder of Combatants for Peace. Penina Eilberg-Schwartz is an American Jew who is a member of IfNotNow, a movement working to end American Jewish support for the occupation. Read this essay on why she is helping tell Khatib's story.
13. Letters to My Palestinian Neighbor by Yossi Klein Halevi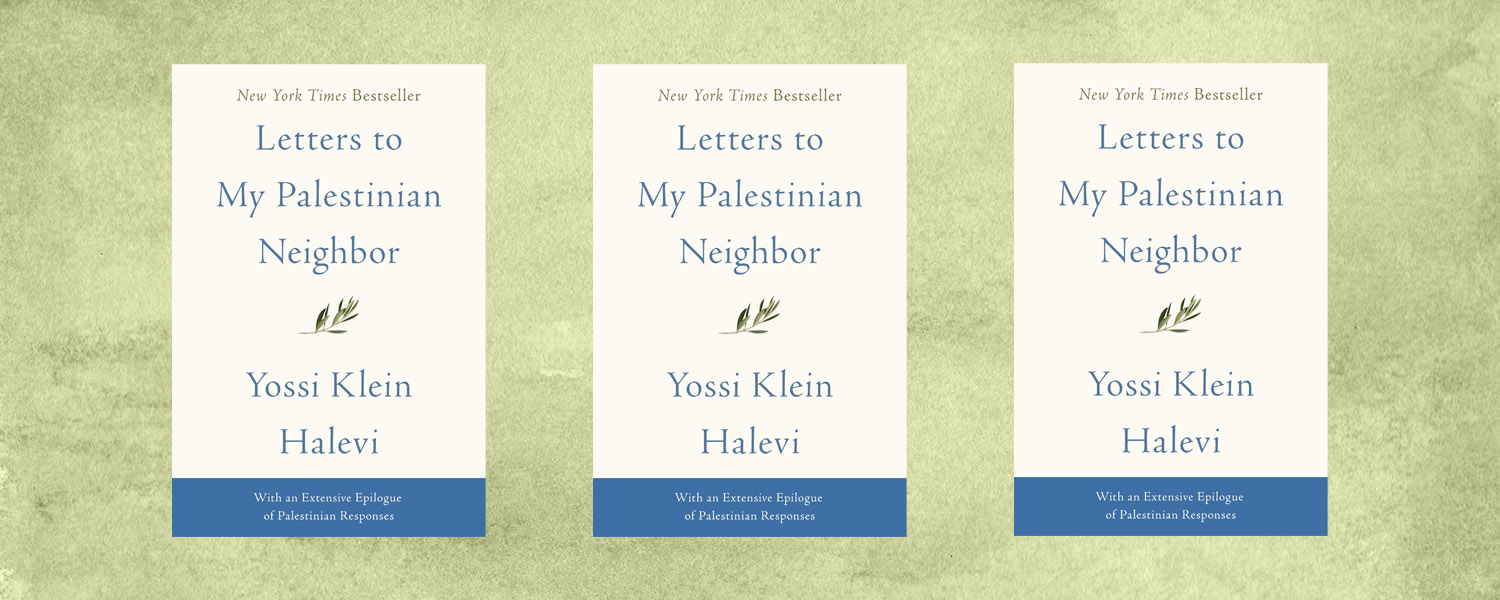 "In a series of letters, Yossi Klein Halevi explains what motivated him to leave his native New York in his twenties and move to Israel to participate in the drama of the renewal of a Jewish homeland, which he is committed to see succeed as a morally responsible, democratic state in the Middle East."
Halevi is a senior fellow at the Shalom Hartman Institute in Jerusalem. He was born in Brooklyn and immigrated to Israel in 1982, and is active in reconciliation efforts.
14. A World of Trouble: The White House and the Middle East — from the Cold War to the War on Terror by Patrick Tyler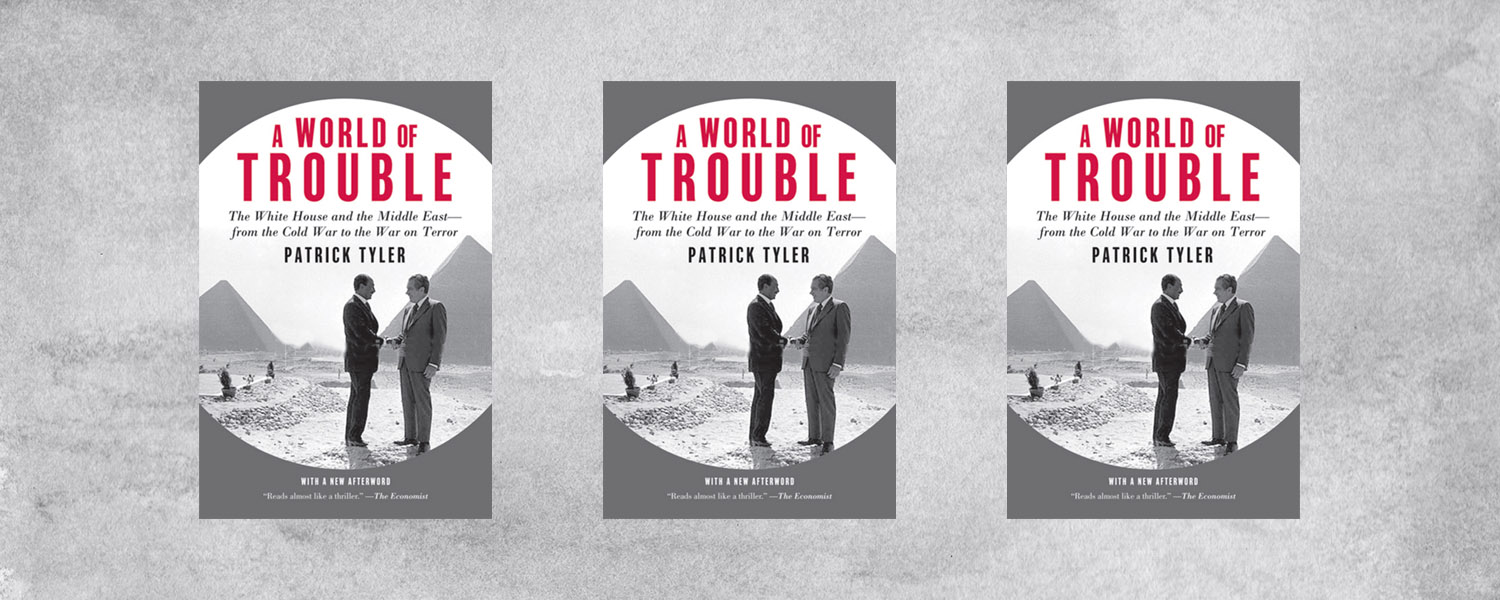 This is a comprehensive chronicle of U.S. foreign policy as it relates to the Middle East from Dwight D. Eisenhower to George W. Bush. The Israeli-Palestinian conflict is the main thread throughout the book. Tyler also wrote "Fortress Israel: The Inside Story of the Military Elite who Run the Country — and Why They Can't Make Peace."
Tyler is an American journalist and worked as a chief correspondent for the New York Times, including establishing the Times' bureau in Iraq in 2003.
15. Rise and Kill First: The Secret History of Israel's Targeted Assassinations by Ronen Bergman
"The Talmud says: 'If someone comes to kill you, rise up and kill him first.' This instinct to take every measure, even the most aggressive, to defend the Jewish people is hardwired into Israel's DNA. From the very beginning of its statehood in 1948, protecting the nation from harm has been the responsibility of its intelligence community and armed services, and there is one weapon in their vast arsenal that they have relied upon to thwart the most serious threats: Targeted assassinations have been used countless times, on enemies large and small, sometimes in response to attacks against the Israeli people and sometimes preemptively."
Ronen Bergman is an Israeli investigative journalist.
Disclosure: This post contains affiliate links, which means we may receive a commission if you click a link and purchase something that we have linked to. While clicking these links won't cost you any extra money, they will help us keep this site up and running. Thanks!