This article originally ran on the Jewish Telegraphic Agency.
The Jewish highlights of the Tokyo Olympics kicked off with Jewish basketball superstar Sue Bird serving as one of Team USA's two flag bearers at the opening ceremony, a huge honor, and ended with Linoy Ashram, Israel's first female gold medalist, carrying the Israeli flag at the closing ceremony.
The lasting accolades, though, are the medals that winning athletes take home — including gold medals for Bird and Ashram. Dozens of Jewish athletes competed in the Games this year, but the fierce competition meant that only some entered the record books as gold, silver or bronze medalists.
Here are the Jewish athletes who clinched a medal at the Tokyo Olympics, in chronological order.
Avishag Semberg won bronze in taekwondo for Team Israel on day one of the competition.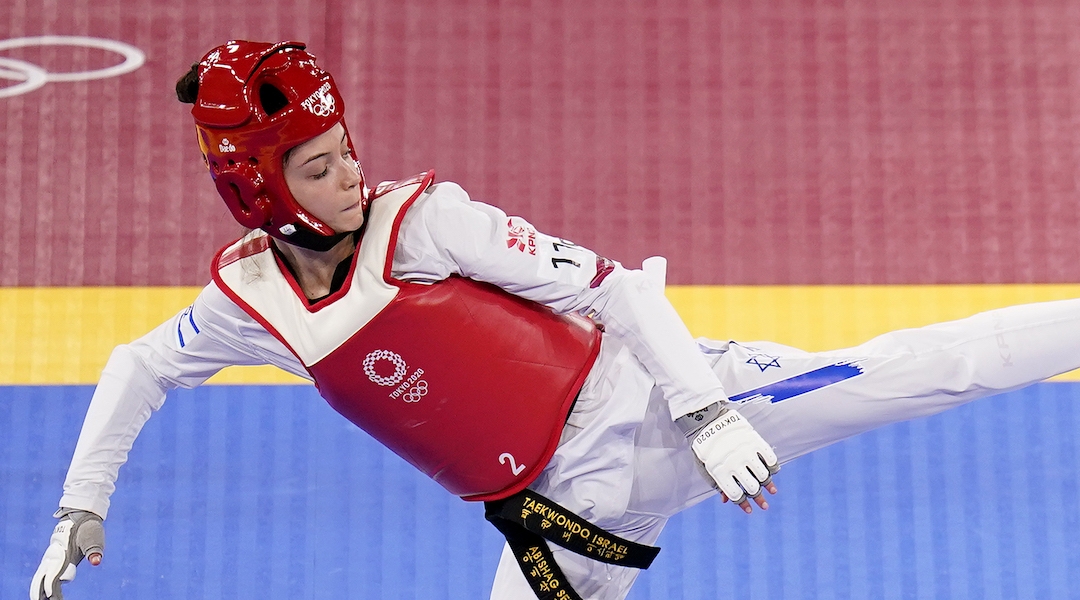 "I said to myself, 'I want this medal more than she does,' and I did it … I have an Olympic medal at 19, it's a dream come true," Semberg said following her win.
Because of the pandemic, Semberg did not stay in Tokyo long afterward, and she was greeted at Ben Gurion Airport with a festive reception and big celebration.
Jessica Fox of Australia won bronze in women's kayak slalom on day four of the competition. Two days later she took gold in women's canoe slalom.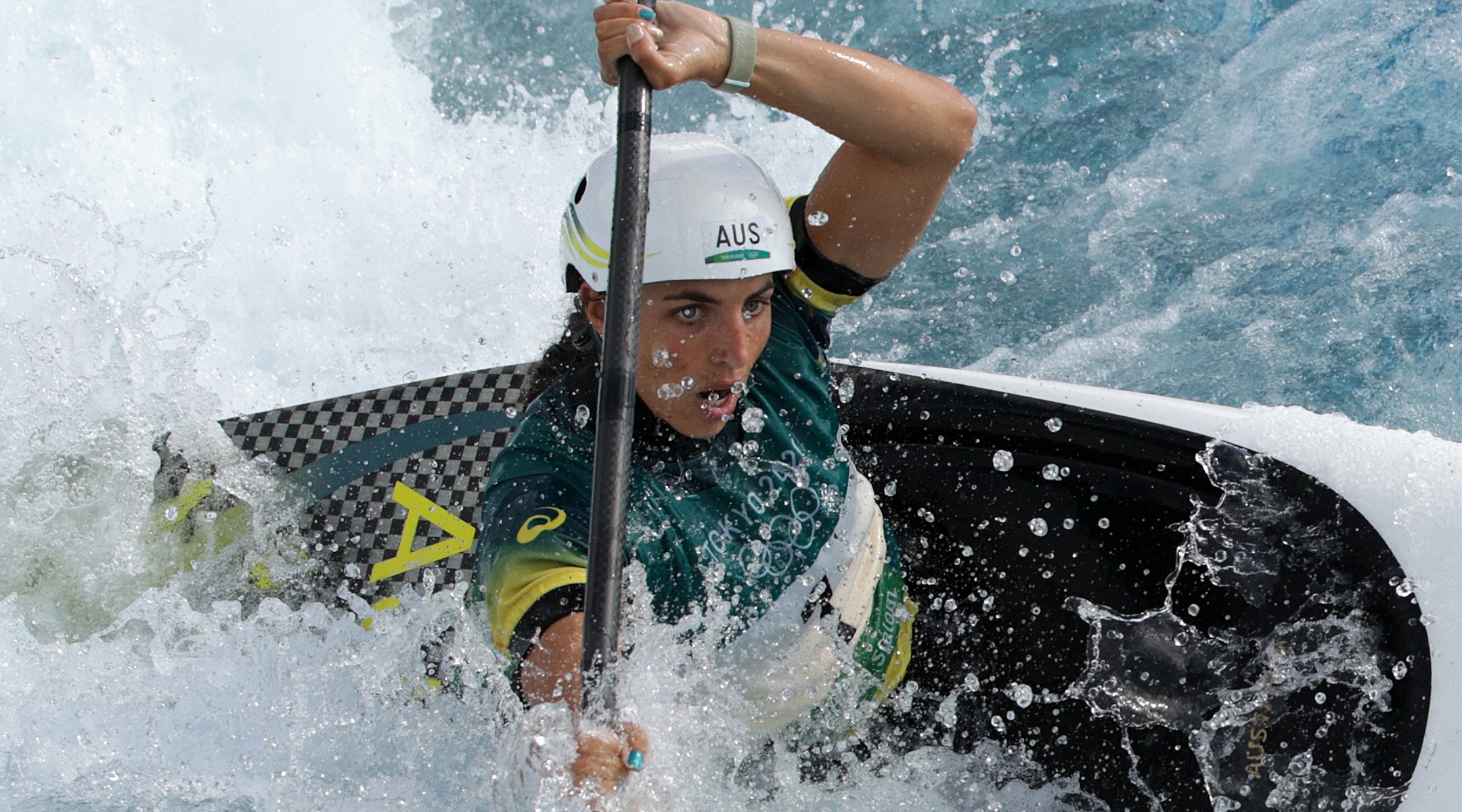 Fox had previously won two Olympic medals: silver in 2012 and bronze in 2016. Her mom, Jewish Olympian Myriam Jerusalmi, won bronze at the 1996 Olympics in kayak slalom. Jerusalmi now coaches her daughter.
Lilia Akhaimova won gold with Team Russia in the women's team gymnastics competition on day four of the Games.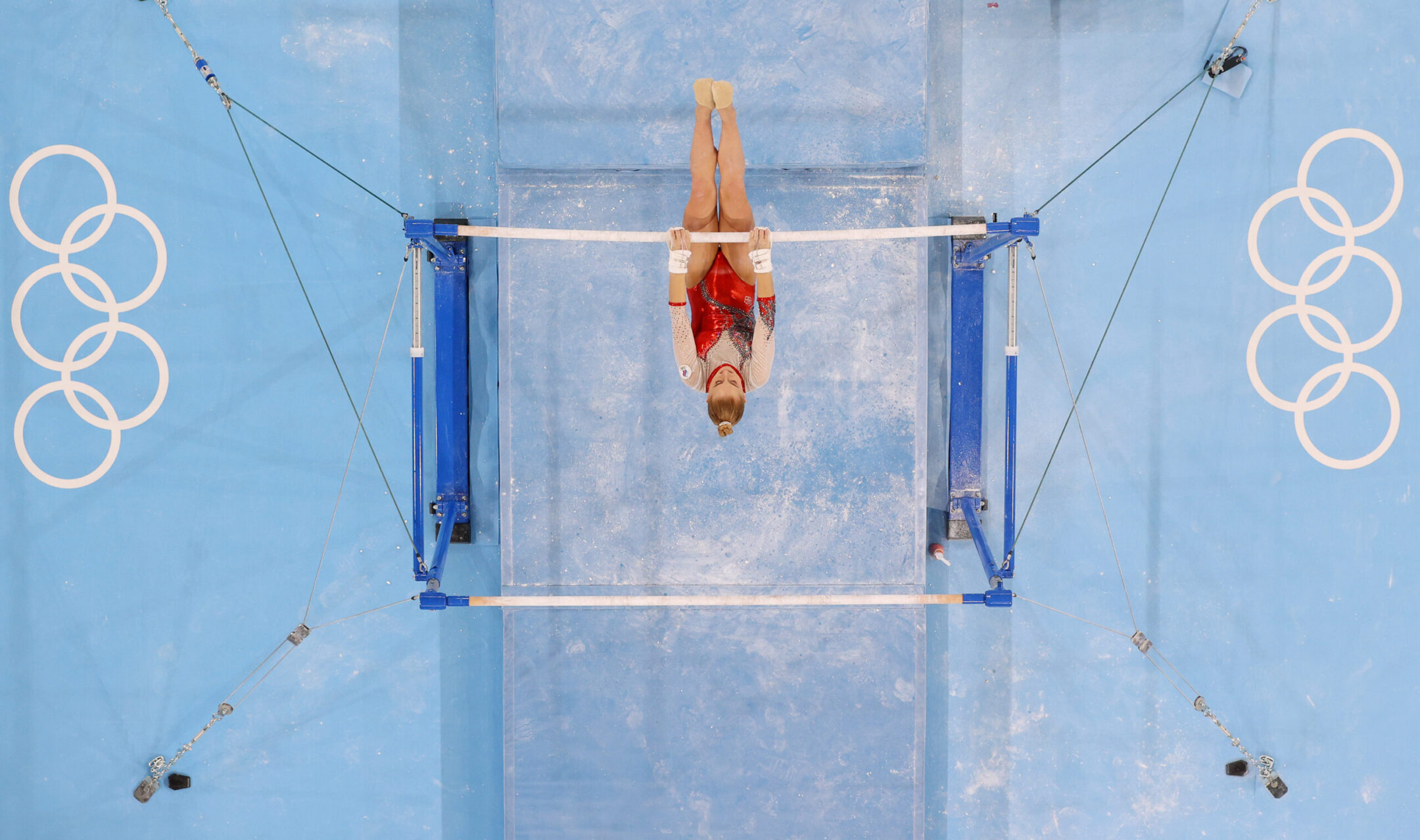 Akhaimova, who is competing in her first Olympics, earned the top score on vault during the women's gymnastics team finals, helping propel the Russian Olympic Committee, aka Team Russia, to the gold medal.
Team Israel won bronze in the mixed judo event on day eight of the competition.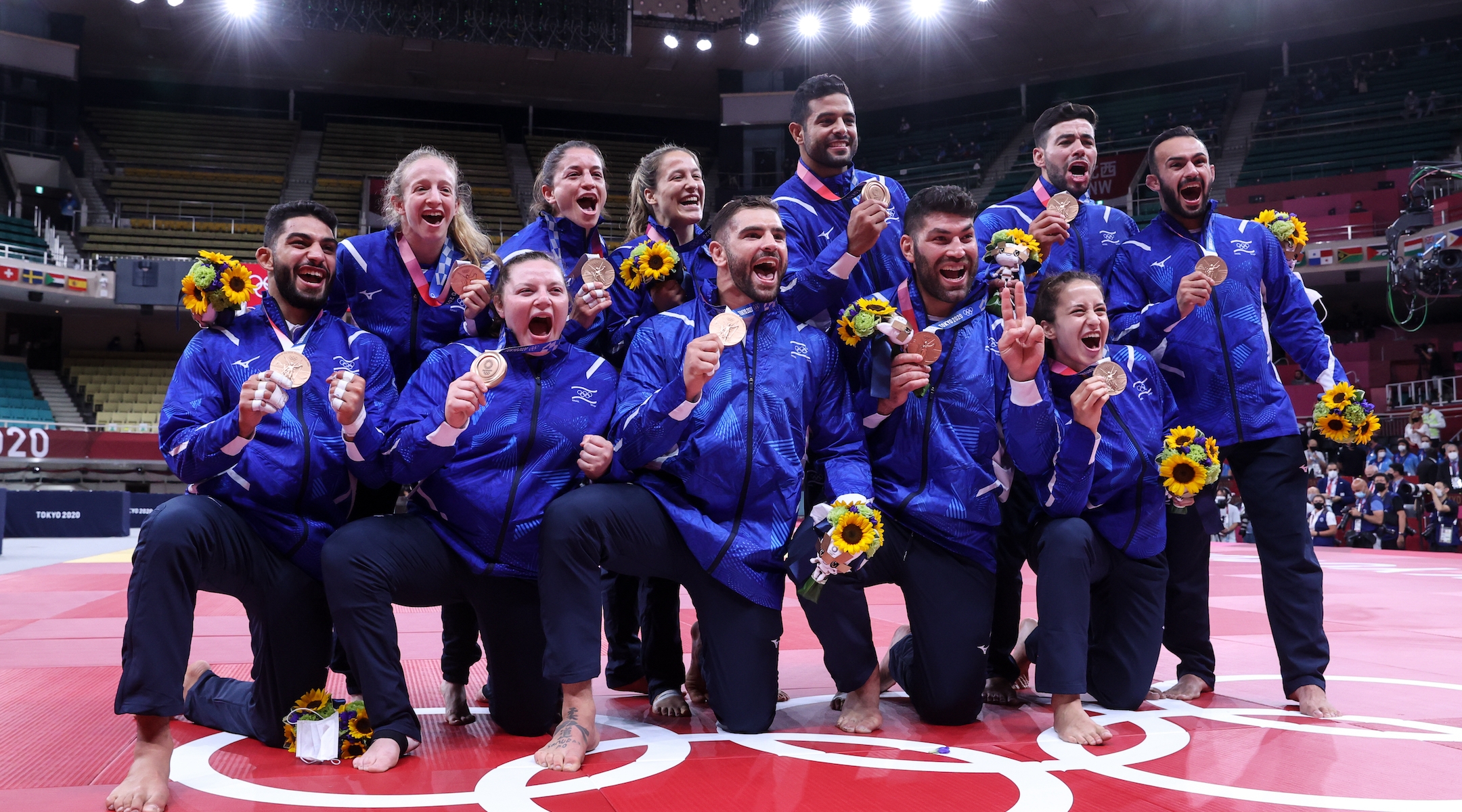 The win was emotional for many on the team. Sagi Muki said, "Everyone here gave their heart and soul, and that is what we won here." The bronze is Israel's sixth-ever medal in judo.
Israeli gymnast Artem Dolgopyat won gold in the men's floor exercise on day nine.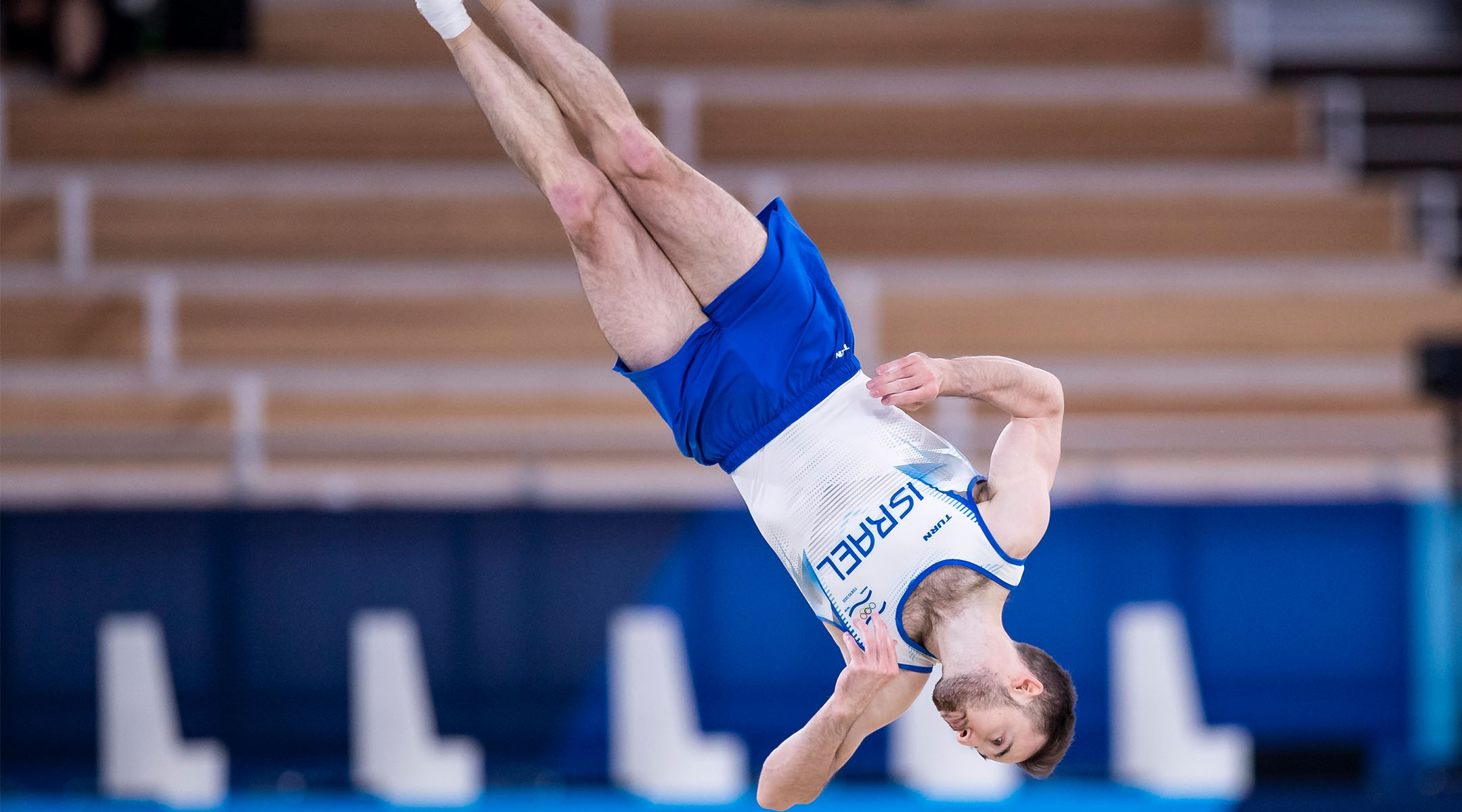 Israeli men's gymnast Artem Dolgopyat took home the Olympic gold medal in floor exercise, giving Israel its second-ever gold in any Olympic event. The 24-year-old Israeli is one of many Jewish gymnasts competing at this year's games. Born in Ukraine, he immigrated with his family to Israel at the age of 12.
"I don't know what it will be like when I go back to Israel — until now I definitely wasn't well known or recognized," Dolgopyat said. "I want to continue to be modest the way I am, and not think about the things around me and just do my work."
He's already shifted his sights to the 2024 Olympics in Paris, hoping to repeat his success.
American volleyball star Alix Klineman won gold in beach volleyball with partner April Ross on day 14.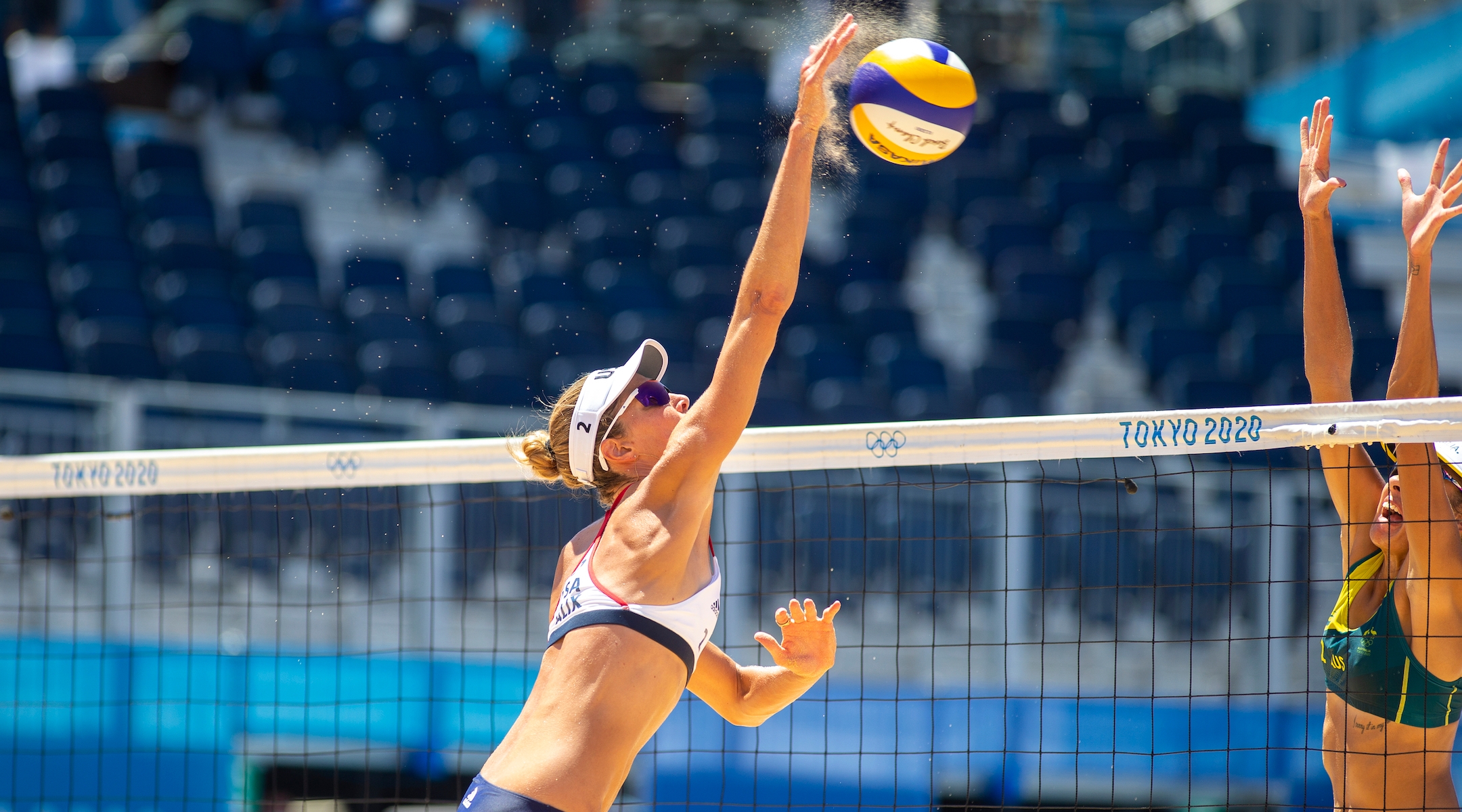 In her Olympic debut, the American Jewish beach volleyball player won gold with her partner, three-time Olympian April Ross (this is Ross' first gold). Klineman becomes the first American Jewish athlete to medal at these Games.
Klineman, a 31-year-old California native who attended Stanford University, was inducted into the Southern California Jewish Hall of Fame in 2015.
Israeli gymnast Linoy Ashram won gold in all-around rhythmic gymnastics on day 15 of the Tokyo Olympics.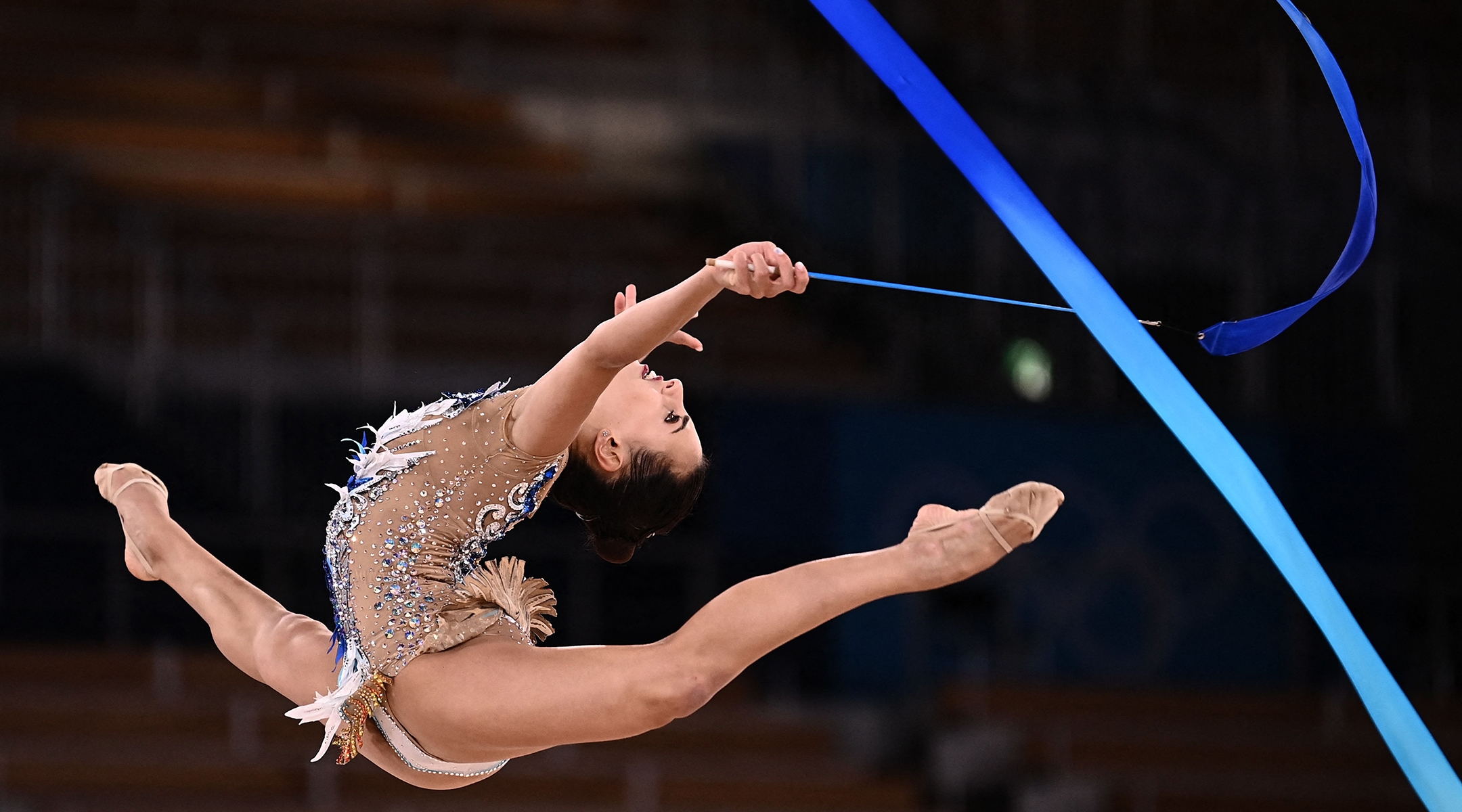 Linoy Ashram became the first Israeli woman to win an Olympic gold medal, and the third-ever Israeli to win gold, following Dolgopyat's win earlier in the week.
Ashram's winning score, just .15 of a point over that of her Russian competitor, Dina Averina, prompted an appeal and cries of "injustice" in a tweet from the Russian Olympic Committee. Ashram's victory broke Russia's two-decade Olympic gold-medal streak in the individual rhythmic gymnastics contest.
"I feel a bit like Wonder Woman," Ashram
said after her win
. "Even Gal Gadot, who plays Wonder Woman in the movies, sent me a message right before the competition which got me so excited. It inspired me to do the best that I could. This is the most satisfying moment in my life. I only dreamed of making it to the Olympics, not to stand atop the podium in first place. But it's all thanks to everyone who supported me."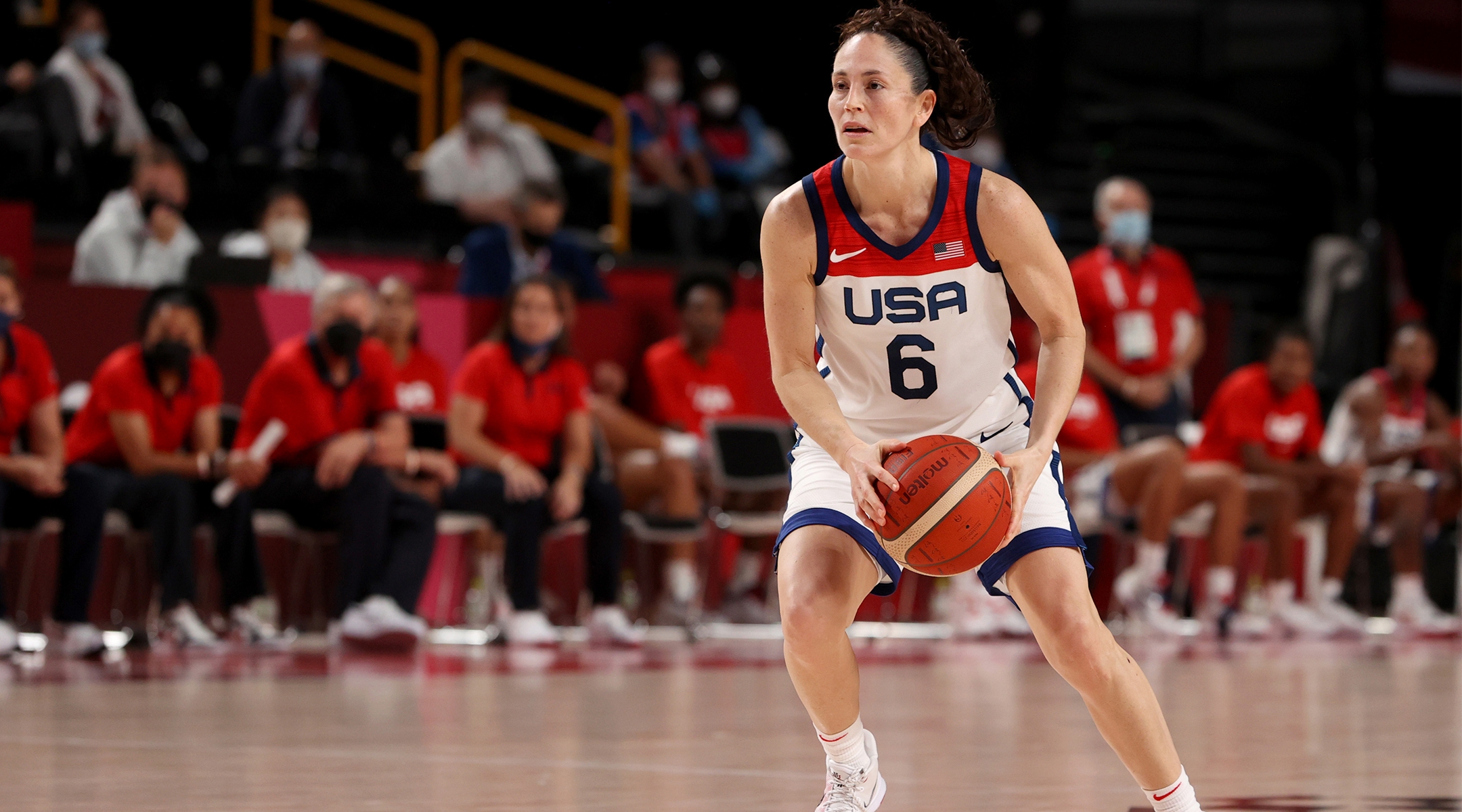 In her fifth Olympic appearance, Sue Bird made history. Along with teammate Diana Taurasi, they became the only basketball players – men's or women's — to win five gold medals. The U.S. women's basketball team won their seventh consecutive gold medal, defeating Japan 90-75 in the gold medal match.
This will be Bird's last Olympics — at 40, she became the oldest basketball player ever to win gold, and helped the U.S. team solidify their winning streak of seven gold medals and 55 consecutive games at the Olympics.
"I couldn't have asked for a better ending," Bird said. "I feel so proud to wear this uniform as long as I have."